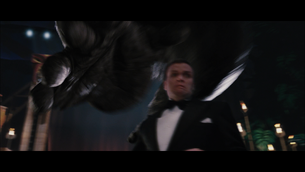 This individual lived in New York in 1933. On December 25, he went to see the show King Kong: The Eighth Wonder of the World on Broadway and sat in the front of the audience. When Kong broke free from his chrome-steel chains, the man was squashed under Kong's giant foot when he jumped from the theater's stage.
Behind the Scenes
Edit
The squashed theater goer was portrayed by Matthew Dravitzki in Peter Jackson's 2005 version of King Kong. Dravitzki was known for working for Jackson since the Lord of the Rings trilogy as an executive assistant, facilities manager, travel and accommodation coordinator, co-producer, and associate producer in his films.
Appearances
Edit
Ad blocker interference detected!
Wikia is a free-to-use site that makes money from advertising. We have a modified experience for viewers using ad blockers

Wikia is not accessible if you've made further modifications. Remove the custom ad blocker rule(s) and the page will load as expected.