The encyclopedia of the King Kong franchise that anyone can contribute to!
---
King Kong is a classic movie monster who resembles a gigantic ape. He has appeared in various films, TV shows, cartoons, comics, and video games. The character first appeared in the 1933 film King Kong, which received universal acclaim upon its initial release and re-releases. The film was later remade in 1976 and 2005.
---




Kong: King of the Apes
is an American Netflix-exclusive animated kaiju series. The season two premiere is slated for release in 2017.

We are currently working on 623 articles and we welcome your contributions. Not sure where to start? You can check out the community page, new pages, recent changes, and statistics.
---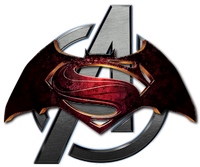 Ad blocker interference detected!
Wikia is a free-to-use site that makes money from advertising. We have a modified experience for viewers using ad blockers

Wikia is not accessible if you've made further modifications. Remove the custom ad blocker rule(s) and the page will load as expected.