Search 548 articles:
The encyclopedia of the King Kong franchise that anyone can contribute to!

---

Forum - Recent Changes - Categories - New Pages - Wanted Pages - Staff - Users - Help

---

Help Wanted!

King Kong isn't a new wiki, having been here since 2008, but it's low on regular editors. So, we need you, yes you, to help us! Edit King Kong's articles and add your knowledge to the site. Don't forget to invite your friends to help too!

Franchise

Related Franchises

Helping Out

Not sure where to start?




Adding content




Talk and more...

Check out the community portal to see what the community is working on, to give feedback or just to say hi.
Featured article
Kong Megaprimatus Kong
is an ancient species of giant ape that originated on Skull island. It is unknown when the species of giant ape known as "Kong" arrived on Skull Island. Estimates place it at a few thousands years ago, most likely coming from mainland Asia. A possible ancestor for Kong would be the giant prehistoric ape known as Gigantopithecus...
All about King Kong Wiki!
King Kong Wiki was adopted by Mr.Wikia on 19 January, 2011.
King Kong Wiki reached 300 articles on 5th March, 2011.
King Kong Wiki is a collaborative community website that provides information about King Kong. Feel free to join and help with this project. We have a lot done already, however there is a lot more to do here.
Any questions or queries, then please use the main talk page or contact a King Kong Wiki staff member.
King Kong Wiki Staff
Wikia Help
Links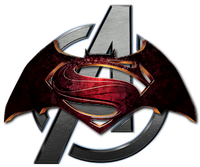 Ad blocker interference detected!
Wikia is a free-to-use site that makes money from advertising. We have a modified experience for viewers using ad blockers

Wikia is not accessible if you've made further modifications. Remove the custom ad blocker rule(s) and the page will load as expected.