Laden with squirming grubs, Hairy Maggotflies swarmed at carrion sites to deposit their young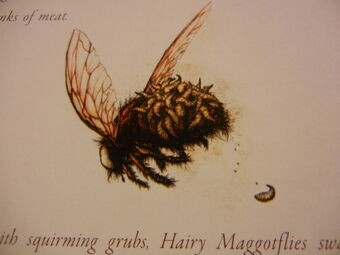 . The predatory maggots fed not on the carrion but the on the maggots of other insects. Adult flies could fall victim to their voracious offspring if they were unable to deliver them to food within the first hours of hatching.
Ad blocker interference detected!
Wikia is a free-to-use site that makes money from advertising. We have a modified experience for viewers using ad blockers

Wikia is not accessible if you've made further modifications. Remove the custom ad blocker rule(s) and the page will load as expected.